Center for International Legal Studies
Home ›
Austria ›
Center for International Legal Studies
Read more on the school's website
The Center for International Legal Studies - CILS/the Center - is a non-profit law research, training, and teaching institute, established and operating as a public interest society under Austrian law. Its international headquarters have been in Salzburg, Austria since 1976. Its essential purpose is to promote and disseminate knowledge among members of the international legal community. CILS holds several seminars each year in Europe, North and South America, Africa, Asia, and the Middle East. These conferences and meetings have been certified for CLE/CPD credit by the Law Society of England and Wales, the Bar of The Netherlands, the States of California, New York, Texas, and other states based on reciprocity. The Center for International Legal Studies has developed, coordinated and published more than 100 legal research projects since 1977. Nearly 5,000 lawyers worldwide have been recognized for their contributions to CILS projects. More than 300 have subscribed to the CILS Congress of Fellows. Other esteemed academics and practitioners support the Center as full and honorary members and associate members. The Center's International Legal Practice Internship Program places young lawyers and law students in training positions with law firms in Europe, North and South America, Asia and Africa. These interns may also receive credit in their law schools' JD or LLM programs, and CILS also maintains institutional cooperation with several law schools to this end. Through its Visiting Professors Program, the Center places experienced practitioners in visiting professorships at institutions in East Europe and the former Soviet republics. More than 300 senior lawyers have taken up almost 700 appointments since the program began in 2006.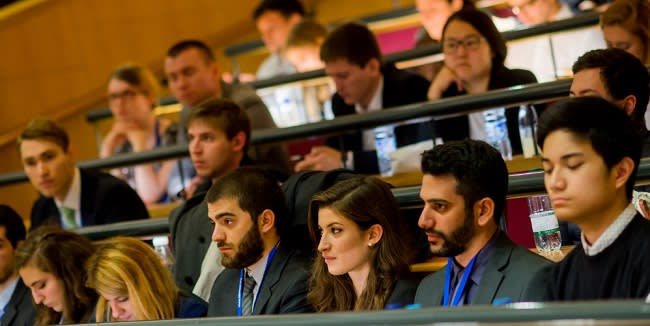 In cooperation with Lazarski University, Warsaw, Boston University, and Eötvös Lorand University, Budapest, the Center offer an LLM in Transnational Commercial Practice, for law graduates and practitioners. The LLM requires the satisfaction of 21 credits over in a two to three-year period. Cycles I and II are taught in Budapest, Hungary and Cycle III is taught in Warsaw, Poland. The Center for International Legal Studies organizes and has founded, together with SULS, PUSL, DIS and KCL, the Foreign Direct Investment International Arbitration Moot, the premiere investor-State arbitration moot competition. The Center owns and administers the International Business Law Consortium, an alliance of select independent law firms helping each other serve their clients internationally.
Locations
Salzburg
Address
CENTER FOR INTERNATIONAL LEGAL STUDIES
Matzenkopfgasse 19
5020
Salzburg
,
Salzburg
,
Austria
Warsaw
Address
Warsaw
,
Masovian Voivodeship
,
Poland
Shanghai
Address
Shanghai Lixin University of Accounting and Finance
Shanghai
,
Shanghai
,
China
Programs
Currently no programs to display
Please refine search above, check out our popular categories below or perform a keyword search.
... or simply by choosing your degree: