Juris Doctor in
Juris Doctor Program
Vermont Law and Graduate School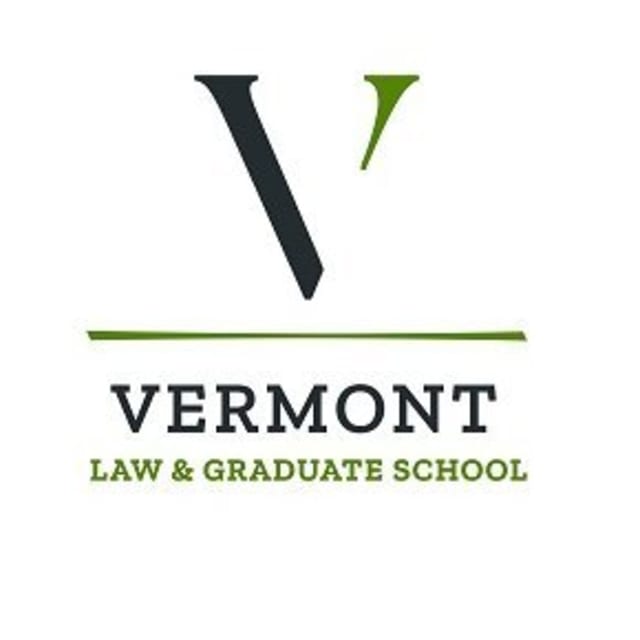 Program Outcome
Professional Responsibility and Ethics: Graduates will be able to work respectfully, ethically, and productively with diverse clients and legal professionals. They should possess the skills needed to recognize and resolve dilemmas in an ethical manner.
Foundational and Substantive Legal Knowledge: Graduates will demonstrate knowledge and understanding of substantive and procedural law, and the role of law in society.
Foundational Legal and Advocacy Skills: Graduates will be able to independently and collaboratively engage in legal research, legal analysis, reasoning, and problem-solving and communicate effectively and persuasively.
Bar Exam Preparedness and Skills: Graduates will possess the skills needed to successfully perform on the bar examination taken.
Service to Society: Graduates will understand an attorney's obligation to engage in community and public service.
Curriculum
Degree Requirements
Required courses are subject to change.
87 credits
Required Courses
All of the following courses:
REQ7255 Appellate Advocacy 3
REQ7104 Civil Procedure I 3
REQ7103 Civil Procedure II 2
REQ7112 Constitutional Law 4
REQ7130 Contracts 4
REQ7140 Criminal Law 3
LIT7210 Evidence 4
REQ7120 Legal Analysis and Writing I 1
REQ7122 Legal Research 1
REQ7125 Legal Writing II: Theory and Practice 3
REQ7185 Legislation and Regulation 3
REQ7265 Professional Responsibility 3
REQ7160 Property 3
REQ7150 Torts 4
Required Courses
At least two (2) of the following courses:
BUS6235 Corporations 4
CRI7262 Constitutional Criminal Procedure 4
CRI7307 Criminal Practice and Procedure 4
FAM7710 Estates 4
FAM7715 Family Law 3
PUB7500 First Amendment Law 3
BUS6280 Sales 2
Experiential Courses
At least six (6) credits from the following experiential courses:
BUS6219 Entrepreneurship and Legal Lab Practicum (VLSell) 2/4/6/12
CLI9302 Environmental Advocacy Clinic 6/9/12
CLI9310 South Royalton Legal Clinic FT 12
CLI9311 South Royalton Legal Clinic - Summer 6 or 9
CLI9312 South Royalton Legal Clinic PT 6
CLI9318 Environmental Justice Clinic 6/9/12
CLI9319 Climate Justice Practicum 4
CLI9321 Farmed Animal Advocacy Clinic 4/6/9/12
CLI Advanced Farmed Animal Advocacy Clinic 4/6/9/12
CLI9323 Advanced Environmental Advocacy Clinic 6/9/12
CLI9333 Advanced South Royalton Legal Clinic 6/12
Advanced Legal Writing Project
One (1) of the following advanced legal writing project courses:
ADR6450 Advanced Dispute Resolution Writing Seminar 2
BUS6262 Social Enterprise Law 2
BUS6330 Sports Law 2
CLI9302 Environmental and Natural Resources Clinic 6/13
CLI9310/9312 South Royalton Legal Clinic 6/13
CLI9450 Land Use Clinic 4/6
CRI7305 Advanced Criminal Law Seminar 2
DIV7606 Civil Rights Seminar 2
DIV7607 Constitutional Rights Litigation 3
DIV7610 Race and the Law Seminar 2
DIV7615 Sexual Orientation and the Law Seminar 2
ENV5110 Ecology of Food and Agriculture 3
ENV5212 Climate Change and the Law 3
ENV5236 Advanced Natural Resources Law 2
ENV5250 Watershed Management and Protection 3
ENV5303 Advanced Energy Writing Seminar 2
ENV5304/5306 Comparative Environmental Law Research Seminar 2/1
ENV5305 Environmental Ethics Seminar 2
ENV5310 Environmental Health Law Seminar 2
ENV5335 Extinction and Climate Change 2
ENV5337 Frontier Issues in Environmental Law and Policy 2
ENV5342 Legal Adaptation to Global Warming 2
ENV5345 Land and the Law of Takings 2
ENV5349 Regulating the Marine Environment 2
ENV5365 Climate Change: The Power of Taxes 2
ENV5493 Agricultural Biotechnology and the Law 2
HIS7555 American Legal History: The Search for National Identity 2
INT7407 Comparative Law: Comparative Legal Systems 3
INT7413 European Union Law 3
INT7428 International Regulation of Trade 3
INT7430 Spanish Constitutional Law 2
INT7437 Introduction to Chinese Law 2
JUR7307 Culture and the Environment 2
JUR7323 Law and Popular Culture 2
JUR7330 Moral Philosophy for Professionals Seminar 2/3
JUR7332 Law, Lawyers, and Religion 2/3
JUR7350 Women and the Law Seminar 2 +1 IRP
JUR7390 Jurisprudence Tutorial 1/2
PUB7550 National Security Law 3
PUB7580 State and Local Government 2
WRI7900 Independent Research Project 1/7
WRI7950 Law Review 2/4
WRI7960 Vermont Journal of Environmental Law 2/4