LLM in
LLM in Law and Economics
Utrecht University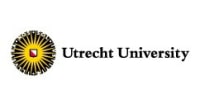 Program Outcome
Upon graduation, you will be:
Capable of conducting independent research in the areas of law and economics.
Able to solve problems in the areas of law and economics, both independently and with others, while taking societal considerations into account.
Apply legal and economic knowledge, theories, and models for the testing or the development of policies of firms, organizations, or governmental bodies.
Able to professionally collaborate with others in interdisciplinary teams while evaluating your own performances, and contribute to combining and generating new knowledge within the team.
Curriculum
Focused On Both The Legal And Economic Perspectives
Through its interdisciplinary approach focused on market regulation from both the legal and economic perspectives, this Master's program will equip you with a completely new perspective and toolset.
The curriculum will provide you with the academic knowledge, interdisciplinary understanding, and research and analytical skills required for either a professional or academic career at the intersection of economics and law (you can explore your career prospects here). You will also learn to communicate effectively with professionals from either discipline.
Career Opportunities
Towards a Professional Career
Graduates of this program typically apply for positions in regulatory and competition law or corporate environments (such as consultancies or regulatory departments of multinationals). They also obtain positions at regulatory bodies (such as the European Commission, ECB, or national banks), competition authorities (like the ACM in the Netherlands), and various other regulatory agencies. These positions may be at the national level or in European-level institutions, such as ACER or ESMA. Positions in government departments, such as the Ministries of Economic Affairs or Healthcare, are also possible. Some graduates develop as entrepreneurs in start-up companies. Those obtaining the LLM degree may also continue on either to large law firms with a strong corporate and competition law focus or to smaller firms specializing in competition law and regulatory law. LLM students will obtain the Dutch civil effect qualification (when Bachelor's requirements are met), meaning that they qualify for the professions of both judge and lawyer. Graduates also have continued in academia, either as lecturers or as Ph.D. candidates.
Possible Professional Careers
Law & Economics graduates typically find positions in industry, legal and economic consulting, and government agencies. In the public domain, typical jobs would be found within competition authorities and merger control departments.
After completing this degree program, you will have the skills and education necessary to work as:
Compliance Officer in industry, which implies a responsibility for running the legal and compliance department of a firm.
Mergers & Acquisitions consultant, with responsibility for dealing with competition authorities.
Deal broker, with responsibility for matching acquiring firms with targets, both in a legal and an economic sense, while taking special responsibility for the quality of covenants.
Researcher: You'll acquire the skills and training to conduct further research either at a university or at a research institute (NGO, commercial research office).