Course in
Winter School: Writing Smart Contracts
USI Università della Svizzera italiana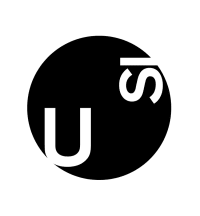 Introduction
Blockchain technology enables the automation of business and finance transactions in an efficient, flexible and trustworthy manner. New and specific skills are needed to fuel this digital revolution. Smart contracts require a distinct way of thinking and a novel programming approach, different from standard procedural programming.
Curriculum
This course introduces students to the relevant theoretical concepts and provides a hands-on introduction to writing smart contracts on a modern blockchain using the Python programming language. The goal is to equip students with the necessary skills and theoretical background for creating simple smart contracts and for deploying them on the Algorand blockchain.
Program Outcome
After completing the USI WSC winter school, participants will be able to interact programmatically with the Algorand blockchain, extracting information and executing transactions. They will have learnt how to create their own tokens and NFTs as well as how to express simple governance structures, business processes and financial assets as smart contracts. They will be able to implement these smart contracts in Python and to deploy them on the Algorand blockchain. They will understand the differences between functional and contract-oriented programming, as well as the risks specific to smart contract programming. Beyond the technical skills, they will have learnt how to plan and organize individual and group work on smart contracts. While the practical exercises focus on the Algorand blockchain, teaching will emphasize general concepts to facilitate a transfer the skills to other blockchains.