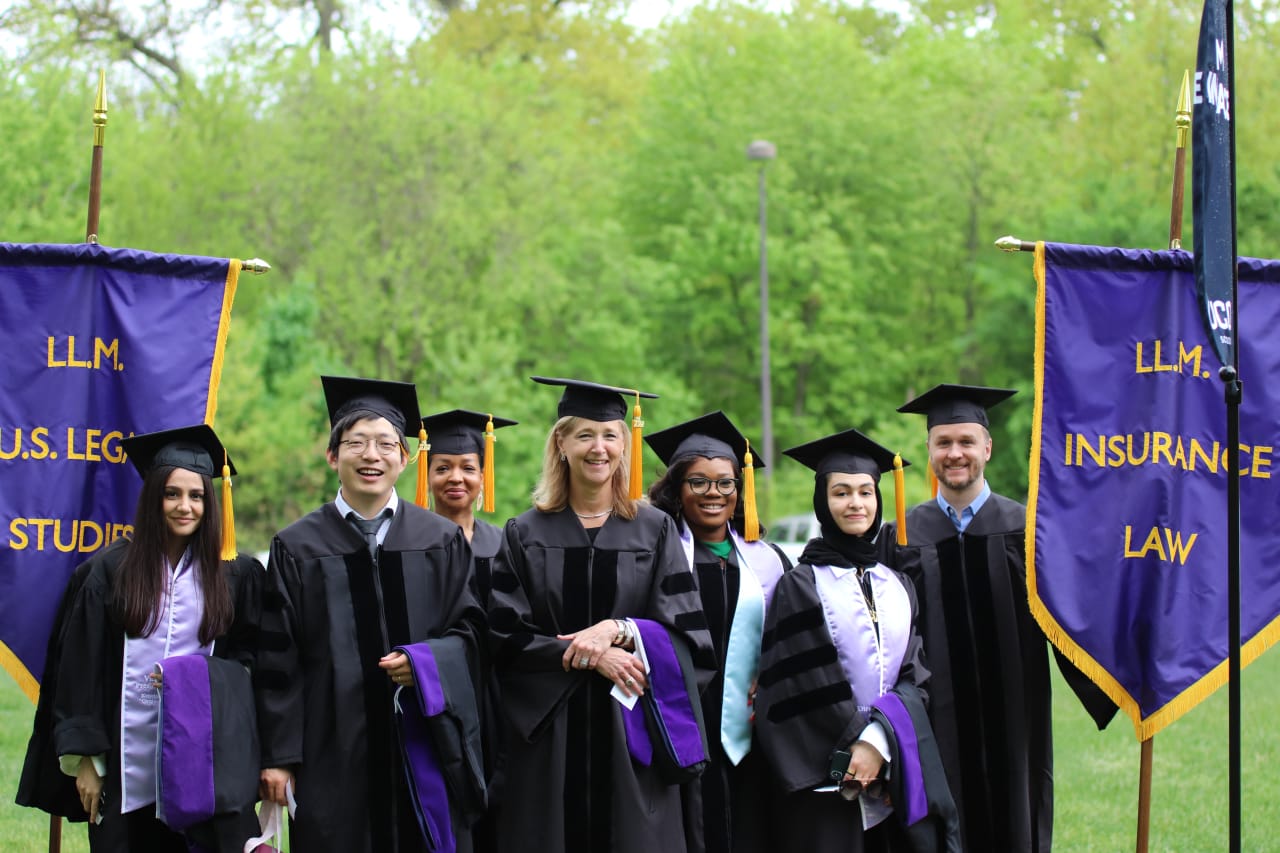 LLM in
Governance, Risk Management and Compliance LLM
University of Connecticut UCONN - School of Law

Key Information
---
Campus location
Hartford, USA
Tuition fees
USD 1,276 / per credit
Application deadline
15 Jun 2023
Earliest start date
Sep 2023
Introduction
To meet an increasing demand for legally trained compliance officers, the UConn School of Law has drawn on its excellence in the fields of compliance and insurance to establish an LLM in Governance, Risk Management and Compliance.
The LLM in Governance, Risk Management and Compliance offers those with a JD or foreign law degree the opportunity to pursue a course of study that provides a strong legal foundation in each branch within the field.
Students can expect to gain competence in the law regarding enterprise risk management and governance. A curriculum rich in corporate and regulatory governance, financial and insurance-based risk management and compliance will build a legal perspective on each topic. Students may also take courses in an area in which they wish to specialize.
This well-rounded LLM will prepare graduates to manage legal and regulatory risk within organizations and to exercise sound legal judgement under the pressure of a crisis situation.
Curriculum
Course of Study: Governance, Risk Management and Compliance
Required Courses
LAW7600 – Administrative Law or LAW7987 – Legislation and Regulation
LAW7605 – Business Organizations
LAW7553 – Case Studies in Compliance Systems
LAW7554 – Compliance: The Legal Perspective
LAW7675 – Principles of Insurance or LAW7636 – Corporate Finance
Additionally, students who have a foreign law degree are required to take in the first semester:
LAW7535 – U.S. Law and Legal Institutions
LAW7585 – US Law and Legal Institutions: Research and Writing
Core Courses
LAW7673 – Alternative Risk Management
LAW7680 – Comparative Regulation of Health Insurance Markets
LAW7655 – Employment Discrimination Law
LAW7773 – Employment Law
LAW7812 – Energy Regulation and Policy
LAW7650 – Environmental Law
LAW7980 – Federal and State Unfair and Deceptive Trade Practice Laws
LAW7661 – Federal Income Tax
LAW7844 – Field Placement: Center for Energy and Environmental Law
LAW7480 – Global Compliance and the Organization
LAW7931 – Health Care Finance
LAW7865 – Health Law
LAW7906 – Higher Education Law
LAW7529 – Immigration and Workplace Rights
LAW7717 – Insurance Regulation
LAW7805 – International Environmental Law
LAW7878 – International Human Rights
LAW7962 – International Trade Compliance
LAW7728 – Multistate Taxation in the New Millennium
LAW7806 – Renewable Energy Law
LAW7947 – Right to Privacy
LAW7724 – Securities Regulation
LAW7905 – Special Education Law
Alternative Electives
LAW7928 – Employee Benefits & the Employee Retirement Income Security Act
LAW7483 – Financial Accounting and Reporting
LAW7482 – Financial Management
LAW7842 – Food Law and Policy
LAW7672 – Immigration Law
LAW7552 – Information Governance
LAW7776 – Insurance Finance
LAW7677 – International Business Transactions
LAW7771 – Islamic Finance and Investment Law
LAW7377 – Law in the Age of Data, Platforms and AI
LAW7368 – Role of the In-House Corporate Lawyer
English Language Requirements
Certify your English proficiency with the Duolingo English Test! The DET is a convenient, fast, and affordable online English test accepted by over 4,000 universities (like this one) around the world.