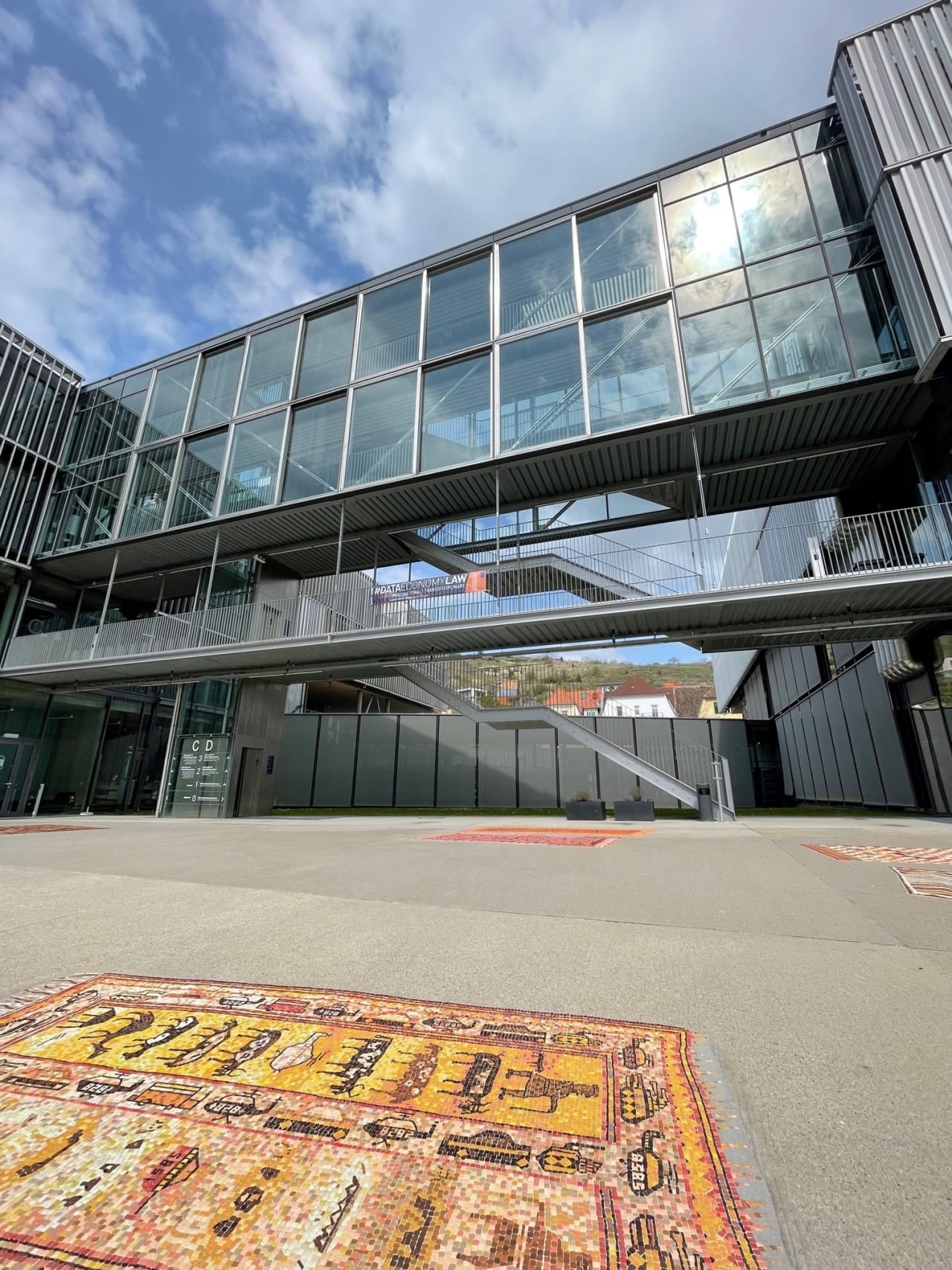 LLM in
Data Economy Law, LL.M.
University for Continuing Education Krems

Key Information
---
Campus location
Krems an der Donau, Austria
Application deadline
Request info
Earliest start date
Oct 2023
Introduction
In a data economy, businesses have large amounts of data available that enable them to make data-based decisions (data-driven management, "DDM"). This applies not only to tech companies, but increasingly to data-intensive SMEs and start-ups. In many instances automated systems (e.g. artificial intelligence) are used to prepare or make business decisions on the basis of data or in the context of innovation processes. However, various legal issues arise from the different stages in the data life cycle. Thus, data-driven decision making and data-oriented businesses require a broad spectrum of competences and skills: an intertwined technical understanding, management know-how and profound legal knowledge.
Against this background, the LL.M. on Data Economy Law was created within the Erasmus+ strategic partnership DDM4SME of four EU universities – University for Continuing Education Krems (Krems, Austria), Georg August University Göttingen (Göttingen, Germany), Masaryk University (Brno, Czech Republic) and Kazimieras Simonavicius University (Vilnius, Lithuania).
The LL.M. is an innovative multinational program tackling current legal problems of digitization. It provides interdisciplinary education in the field of management, technology and law and will be jointly delivered by all partner universities and affiliated international lecturers. Legal modules especially cover IT- and IP-Law, Data Law, Privacy and Data Protection, Trade Secrets, Competition Law and Transnational Business Law.
Join our Online Infosessions:
Tuesday, 30 May 2023, 5:00 p.m.
Tuesday, 6 June 2023, 10:00 a.m.
Tuesday, 13 June 2023, 5:00 p.m.
Tuesday, 20 June 2023, 10:00 a.m.
Tuesday 27 June 2023, 5:00 p.m.
Ideal Students
High potentials and professionals in the data economy environment with a special interest on legal issues
Scholarships and Funding
Prospective students may apply for scholarships offered by various foundations and organizations, e.g the OEAD.
Curriculum
First Semester
The first semester is dedicated to the fundamentals of the data economy and its' impact on law. During the onboarding week at the beautiful Göttweig Abbey close to Krems (Austria), the students will be introduced to the core concepts of the program and the detailed structure.
The first semester offers 4 learning cycles, each with one to two weeks of preparatory remote learning followed by one week of on-site lectures in Krems and one to two remote weeks for wrap-up and consolidate. At the end of each learning cycle, students' knowledge is assessed through online exams.
Module 1 – Business in the Digital Economy (6 ECTS)
Module 2 – Data Science and Aspects of Ethics and Diversity (6 ECTS)
Module 3 – IP/ICT Law and Fundamental Rights (6 ECTS)
Module 4 – Data Protection Law (6 ECTS)
Second Semester
The second semester is dedicated to the specialization. It provides 3 learning cycles, each with two to three weeks of preparatory remote work followed by one week of interactive on-site lectures in Krems. During the preparation phase, students will work on individual or group projects. The results of these projects will be presented in course of the on-site phases.
Module 5 – Data Rights in the Data Life Cycle and Related Contractual Issues (6 ECTS)
Module 6 – Data-oriented Business Models (6 ECTS)
Module 7 – Management and Innovation (6 ECTS)
Master Thesis
In the course of the first months of the program, students learn about legal methodology and scientific writing and work on a possible master's thesis topic. During the second semester, the students develop their ideas into the final master thesis and defend their results in front of a committee of experts.
Module T1 – Scientific Methods (3 ECTS)
Module T2 – Master Thesis (15 ECTS)