LLM in
European Master in Law and Economics (EMLE)
University of Hamburg, Institute of Law & Economics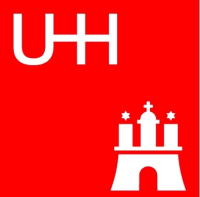 Curriculum
Programme Structure
The programme covers one academic year, for which successful students will receive 60 ECTS points. The courses start at the beginning of October and end in June. The academic year is divided into three terms. The unique international and interdisciplinary character of the EMLE Programme is secured through intensive cooperation between lawyers and economists at no less than eight European Universities and two non-European partners.
Students may study at up to three different universities but cannot spend all terms in the same location. In the first two terms, students can choose among three teaching centers. This leads to an average class size of up to 35 students, given a maximum of 105 admitted students in the entire program. -
- In the first term, courses will be offered at the Universities of Rotterdam, Hamburg, and Haifa. Classes generally start in the first week of October; exams finish in late December.
- In the second term, students will study at the Universities of Ghent, Hamburg or Rotterdam. Classes generally start in the first week of January; exams finish in late March.
- In the third term, there are more teaching centers and a lower average class size. Courses are offered in Aix-en-Provence, Barcelona, Rome, Hamburg, Mumbai, and Warsaw. Classes generally start in the first week of April; exams finish in late June.
The master level of the programme is documented through the use of a constitutive method (economic analysis) on a particular subject (law) combined with the fact that this economic analysis is based on a continuous legal comparison.
The first and second terms comprise introductory courses as well as core courses on the major topics in the economic analysis of law, while in the third term, students take specialized courses and write their master thesis.
The programme consists of three kinds of courses. In order to make law students more familiar with basic economic reasoning, some courses are more economic in orientation. Some courses deal with comparative law in order to internationalize the legal background of the students. Most courses deal directly with the economic analysis of the most important branches of private, public, international and European law. The references to law in the courses will be of a comparative kind, due to the all-European character of the programme and the international composition of the audience. Students will be confronted with examples of their own and other legal systems.
The EMLE programme will introduce the possibility of specializations in three tracks:
1) the Public and International Track,
2) the Innovation and Intellectual Property (IP) Track, and
3) the Markets, Corporations & Regulators (MCR) Track.