LLB in
LLB (Hons) Law Accelerated 2-year programme. Law. Reg. No. 253055
U Law Hong Kong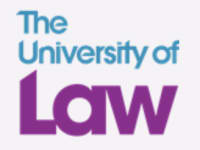 Introduction
Our LLB (Hons) Law Accelerated 2-year programme is designed to be the most focused professional law degree available (Reg. No. 253055). For students who wish to study a practically focused intensive course in two years and wish to pursue a career in the legal sector. It's a faster, more intensive route, taught by the same tutors and using the same high-quality teaching methods as our three-year law degree. We have an overall 5 Star rating from QS World University Rankings and 5 stars in Teaching, Employability, Online Learning, Academic Development and Inclusiveness. This course is registered with the Hong Kong Non-local Courses Registry (NCR). It is a matter of discretion for individual employers to recognise any qualification to which this course may lead.
Course Requirements
ABB at A-Level and Grade C/4 or above in GCSE English Language or equivalent qualifications.
International entry requirements: An English language level equivalent to IELTS 7.0 or above with a minimum of 6.5 in each component.
Why choose our LLB (Hons) Law - Two-Year?
Our two-year LLB is designed to be a faster, more intensive route. This course covers the same content as our standard three-year LLB and is taught by the same tutors, using the same teaching methods. You will still learn great transferable skills to prepare you to take on the challenges of any career path you might wish to follow. If you're eager to qualify, then this course will help you jump-start your legal career. You can complete your Qualifying Law Degree in just two years, allowing you to move on to postgraduate study sooner.
Our structured course is taught by qualified lawyers with lectures and practical workshops to develop your legal skills.
Here are just some of the reasons why we're best placed to help you prepare for your future career as a solicitor or barrister:
The highest standard of teaching from experienced professionals
Small class sizes
Options to study on campus and online
Access to award-winning careers support
We also offer a three-year LLB (Hons) Law degree in Hong Kong.
Why choose The University of Law?
One of the UK's longest-established specialist providers of legal education, since 1876 - we've trained more practising lawyers in the UK than anyone else.
All our tutors are qualified lawyers, and many still practising. You'll benefit from their insight into today's legal world delivered either face-to-face on campus or online.
We have locations across the UK and Hong Kong.
We have the UK's largest legal alumni group with over 80,000 members, giving our students excellent networking opportunities, many of whom are qualified lawyers in Hong Kong and Malaysia.
We work with 90 of the top 100 UK law firms, many of whom send their trainees and lawyers exclusively to us. We also have close links with a wide range of barristers' chambers.
92% of our full-time UK LLB students graduating in 2017 secured employment or further study within six months of successfully completing their course.
Extended Non-means-tested Loan Scheme (ENLS)
Our LLB students are eligible to apply for the ENLS loan to cover their tuition fees.