LLM in
LL.M. In International Business Law (Online)
Steinbeis School Of International Business And Entrepreneurship (SIBE)

---
Campus location
Herrenberg, Germany
Study format
Distance Learning
Tuition fees
EUR 11,900 / per semester *
Application deadline
Request info
Earliest start date
Request info
* payable in 2 installments, i.e. 5.950,- € each semester
Introduction
Your benefits / added values of our LL.M. program for your career at a glance:
LL.M. degree in one year on the job
Career development due to an international qualification
Maximum flexibility: 100 % online, 100 % asynchronous
Individual specialization, beneficial project success, important for the daily business and individual specialization certificate (SIBE & DUK) in the end
International networking & comparative view on international business law topics
Significant improvement of the English language, esp. legal & business English
Publication opportunities: see e.g.: International Business Law – Best Practice
Program Information at a glance:
Target Group: Lawyers working in law firms and businesses, large corporations, groups, and medium-sized companies (national and international)
Degree: Master of Laws (LL.M.) in International Business Law, awarded by renowned Danube University (State University)
Admission requirements: Study according to regulations (First degree with legal focus)
Learning Format: Online teaching/distance learning
Duration: 2 Semester
ECTS-Points: 60 CP/ECTS
Course fee: EUR 11.900
Start: twice a year: summer semester (March) / winter semester (October)
Language: English
Our cooperation partner - Danube University Krems: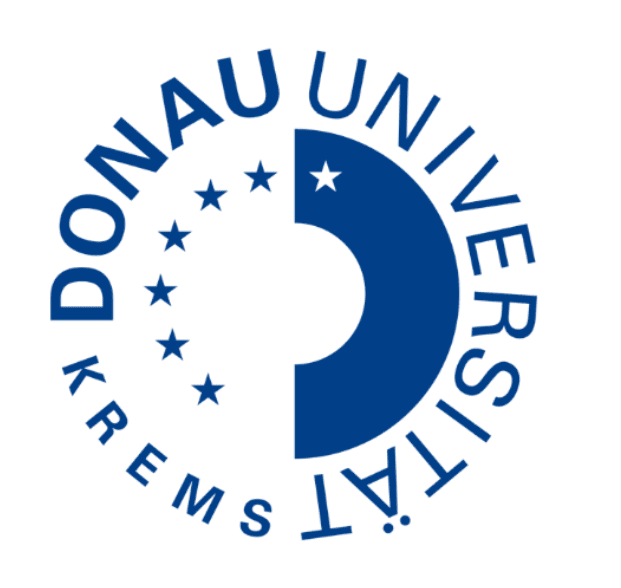 In cooperation with our renowned partner Danube University Krems, Austria – the state university for continuing education in Europe. (href="https://www.donau-uni.ac.at/en.html)
In the contemporary globalized world, the law is no longer a predominantly national matter. Today's lawyers are confronted with transnational dimensions appearing in nearly all legal issues.
The legal profession nowadays requires a multilevel capacity: a solid knowledge-based in one's national law and, crucially important, combined with specific abilities to understand and efficiently handle the manifold transnational issues connected to it.
Possible matters for the lawyer are preparing a contract with your business partner abroad, consulting the transnational merger of companies, being involved in an international arbitration case, or confronted with the insolvency of a multinational enterprise. These interesting issues require a highly professional capacity, knowledge, and skills all of which you can acquire in this LLM program "International Business Law" offered by Danube University Krems, Austria, and Steinbeis University, Germany.
The program is directed towards students and practitioners from all around the world, is held online and fully compatible with your job, and meets your specific professional interests, due to your individual Law Project, closely related to your tasks and topics in your daily business.
Curriculum
Content
The university course "International Business Law" covers the following subject areas
Introduction to EU and International Business Law; Commercial Law (10 CP/ECTS)
Corporate Law incl. M&A, Compliance (10 CP/ECTS)
Economic Law and Specialized Areas of Law (10 CP/ECTS)
International Dispute Resolution, Comparative Law and Enforcement / Soft Skills (10 CP/ECTS)
Followed by the Master Thesis with the specialized legal topic (individual Law Project: 20 CP/ECTS)