LLM in
Master in Biotechnology and Law
ISDE Law Business School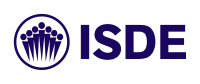 Introduction
Biotechnology has established itself in its own right as one of the fastest growing sectors with the most profound impact on the lives of people and societies.
Sectors such as pharmaceuticals and healthcare, agriculture, food, industry and even the IT sector have biotechnology as their biggest bet for innovation, development and the future.
This immense, growing and varied sector of the economy needs well-prepared professionals to work on aspects ranging from access to markets, patents, intellectual property, technology transfer, to issues such as lobbying before national and international bodies.
The master's degree in biotechnology and law, pioneering in its genre and innovative in its maximum expression, will prepare you to be that highly demanded professional in this sector. It will include practical teaching provided by some of its most prominent figures and professional internships that will introduce you directly to working in this exciting world.
Curriculum
Structure
Two phases:
First phase: Classroom instruction:

During the first semester, students attend classes from Monday to Thursday, in the afternoons.
Some mornings per week, students will attend lectures and practical sessions in ISDE's partner offices and institutions, with offices in the city of Madrid.
Fridays are dedicated to personal study, group work and workshops.

Second phase: Internship integration:

Compulsory phase. One academic semester of internships, within the area of biotechnology and law, in one of ISDE's collaborating firms.
Academic Program
I/Introduction to biotechnology.

Definition of biotechnology, evaluation of the area.
Various types of biotechnology: Red, blue, white and green.
The biotechnology clusters.

II/The Spanish biotechnology sector.

Situation, background and perspectives.
Investment in r & d of biotechnology companies. Challenges, challenges and problems of the sector.
Environmental conditions, more developed regions, talent and diversity.
Commercial contracts: purchase and sale of biotechnology companies. Mediation and guarantee contracts. Contracts in the securities markets.
M&A: strategies, operations, alliances. Hybrid operations.

III/Financing of biotechnology

Private financing instruments: venture capital, first round of financing, crowdfunding, crowdleading.
Attraction of international financing.
Fundraising in capital markets. Bolsa, MAB, Continuous Market.
Complementary financing: loans and equity participations.
Public financing instruments. CDTI, AEI, Enisa, Neotec.
European financing.
Regional financing.

IV/Regulatory Environment / Market Access.

Legal security in the implementation of new technologies and products. European legislation.
New genetic editing techniques.
License and distribution agreements, international implementation, international alliances.
Regulations applicable to the registration of medicines, nationally and internationally.
Agenda 2030, sustainable development goals and biotechnology.

V/Intellectual Property Patents.

The patent system and governance.
Spanish office of the patents and brand.
Data Protection
Technology transfer

VI/Bioethics

Foundations of bioethics and ethics. Anthropological bases.
Bioethics and research. Beginning and end of life.
Experimentation with animals.
Environment, Big Data and biotechnology.
Transplants legal problem.
Biomedical regulation in Europe.
Regulatory environment of the clinical trial.
CRISPR technology and the ethical-legal status of the human species.
Legal aspects of vaccination.
Regulation of surrogacy.
Legal issues raised by rare diseases
Career Opportunities
In-house legal counsel of a biotechnology, pharmaceutical, agrobiotechnology or health company.
Legal counsel in the area of scientific patents.
Legal counsel for OTRIS (Technology Transfer Organizations). Universities, Technology Centers or Science Parks
Advisor to scientific institutions and associations: (National Center for Biotechnology, CNIO, CNIC, CIB, ONT, Carlos III Health Institute, CSIC, Ramón y Cajal Institute, BIOSIM; AESEG; ASEBIO; FARMAINDUSTRIA; ANOVE, etc.)
Legal counsel for Scientific Foundations (Botín Foundation, Antama Foundation, FECYT … etc.)
Specialist in mergers and acquisitions of biotechnology companies
Advisor in bioethics.
Responsible for Market Access
International drug licenses
Strategic consultant in biotechnology consultancy firms.
Professional College Advisor
Compliance officer in biotechnology companies.
Specialist in financing innovation (Special emphasis on European projects, ENISA, CDTI, NEOTEC)
Director of European biotechnology projects.
Responsible for biotechnology business development
Director of institutional relations in a biotechnology company
Legal advisor in biotechnology Start Ups
Venture capital and biotechnology lawyer
Advisor in second rounds of financing,
Specialist in lobbying for biotechnology companies or associations
Legal counsel for affected patient associations or platforms
International surrogate motherhood legal advisor.
Legal counsel seeking alternative financing, crowdfunding, crowleading, MAB IPO.
Director of biotechnology business development.
Legal counsel for biofuel companies, alternative energies (Algae, waste, bioremediation, etc.)
Advisor for raising next generation funds (Project NextGeneration EU: New European funds for the development of the economy).
Biotechnology companies in the sector: animal health, bioinformatics and nanobiotechnology.
Biofuels sector, producer associations, administration (CIEMAT; IDAE).
Umbilical cord blood banks.
Exercise of teaching, design of seminars, meetings and forums of the biotechnology sector. (BIOSPAIN)