Juris Doctor in
Law (J.D.)
Illinois Institute of Technology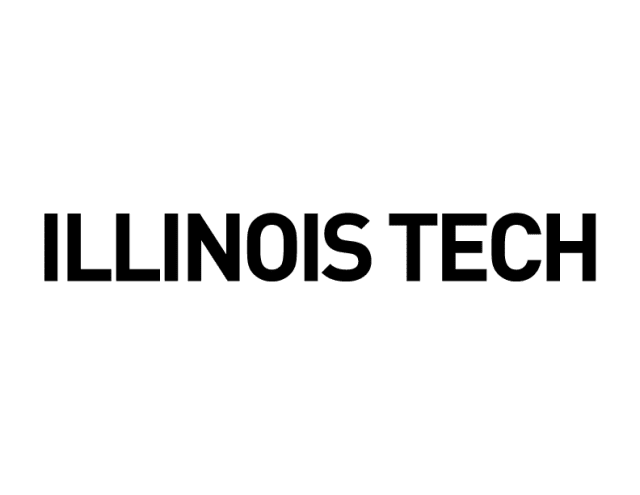 Admissions
Admission Requirements
Admission to law school is highly competitive, with many more applicants than seats in the entering class. Students are admitted to the law school based on the information contained in their applications, their admissions test scores (LSAT or GRE), and their undergraduate records. Although the GPA and test scores are important criteria, other qualitative factors are considered. Particular emphasis is given to the nature and rigor of the undergraduate curriculum, writing ability, personal statement, and letters of recommendation, particularly those from academic sources.
Applicants for admission to Chicago-Kent must have received a baccalaureate degree from an accredited college or university prior to beginning classes at the law school in mid-August.
Application Checklist - International Students
Application
Academic Documents
Professional Statement
Résumé
Letter of Recommendation
Academic Test Scores
Financial Support Documents
Passport Identity Page
School Transfer Form
English Proficiency Requirements
Application Checklist - Domestic Students
Application
Application Fee (Non-Refundable)
Transcripts
Professional Statement
Résumé
Letters of Recommendation
Curriculum
Chicago-Kent offers both full-time and part-time divisions. Entrance, scholastic, and graduate requirements are the same for both divisions, and full-time faculty teach in both divisions. Three years are normally required for full-time day division students to complete the 87 credit hours needed for the Juris Doctor (J.D.) degree. In addition to traditional courses, the curriculum offers a wide variety of innovative courses and seminars to enrich the student's academic experience.
The First Year
The first year of legal education at IIT Chicago-Kent consists of required courses in Torts, Contracts, Criminal Law, Property, Civil Procedure, and Legislative Process and the first two semesters of the legal research and writing program. These courses embrace the essential legal relationships in society—those based upon agreement, upon ownership, upon wrongs—and the method of their enforcement and redress. First-year students learn to ask questions about the formation and dissolution of these legal relationships, and to understand that asking the right question is an essential skill.
The development of that skill is reinforced in the legal research and writing program, where advocacy on paper replaces advocacy in person. Particularly in the first year of the program, learning the mechanics of legal writing is subsidiary to learning the methods of analysis that guide all lawyers' tasks. Chicago-Kent's unique introduction to the study of law integrates information technology with the legal research and writing program. Students learn to briefcases with the help of these technologies and to develop an outline of their understanding of the law that can change and grow as they progress through the first year.
Any first-year student who requests a faculty advisor will be assigned one. Whenever possible, students who have indicated an interest in a particular substantive area of the law are given to a faculty member whose scholarly work is in that area.
Advanced Years
Mastery of legal analysis is the starting point of legal education at Chicago-Kent. After students complete their required courses, they may then pursue a deeper understanding of a particular area of substantive law and refine the practice skills that will enable them to translate that understanding into effective professional conduct.
Requirements for the J.D.
To receive the Juris Doctor, all students must successfully complete 87 credit hours. In addition, students must successfully complete all required courses and maintain a cumulative grade point average of at least 2.300.
The required courses are listed below in the normal sequence offered to day division and evening division students; however, the courses and their sequence are subject to change.
First Semester
Contracts
Criminal Law
Torts
Legal Writing 1
Second Semester
Civil Procedure
Property
Legislation
Legal Writing 2
Professional Development and Identity
Third Semester
Career Opportunities
Chicago-Kent graduates can be found in a wide variety of J.D.-required, J.D.-preferred, and nontraditional jobs, including:
Administrative law judge
Attorney
Compliance officer
In-house counsel
Judge
JAG corps officer
General Counsel
Law firm associate or partner
Law librarian
Legal recruiter
Legislator
Litigator
Mediator
Public defender
Prosecutor
Solo practitioner