LLM in
EBI Master in EU Banking & Financial Regulation
Frankfurt School of Finance & Management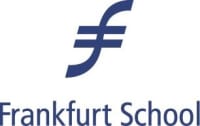 Introduction
Overview
The European Banking Institute (EBI) and Frankfurt School of Finance and Management have jointly established and strategically manage the part-time master's programme: EBI Master in EU Banking and Financial Regulation, which is awarded a Master of Laws (LL.M.) degree. EBI Master students will gain the skills and necessary expertise to successfully work in the entire field of banking and financial regulation.
In particular, this programme offers courses on the following subjects: foundations of financial systems, financial regulation and accounting, financial markets in crisis, consumer protection and behavioural economics, institutional and substantive aspects of banking regulation and supervision, bank crisis prevention and management, capital markets regulation and supervision, insurance regulation and supervision, central banking policies, including monetary policy and macroprudential oversight, as well as ESG in the financial system.
Program Highlights
Partnership with the European Banking Institute, a leading joint venture network in the field of banking regulation, supervision, and resolution in Europe
Curriculum-based on current and forthcoming banking and financial regulation legislation and case-law, taught by leading academics from all across Europe
Fully accredited degree program according to EU accreditation standards, internationally accepted degree
Professors on the Academic Board of the EBI, FS faculty, and experts specializing in EU law
FS-Alumni Network, Clubs, and Conferences
European Banking Institute
The EBI Master in EU Banking and Financial Regulation was created by the EBI in partnership with the Frankfurt School.
The EBI is based in Frankfurt and is an international center for banking studies resulting from the joint venture of Europe's preeminent academic institutions, which have decided to share and coordinate their commitments and structure their research activities in order to provide the highest quality legal, economic and accounting studies in the field of banking regulation, banking supervision and banking resolution in Europe. The EBI, as a joint venture network and research institute, has developed the structural specifications for the program and ensures a continuous improvement process. In joint consultation with Frankfurt School, the EBI also ensures that the modules are staffed with relevantly experienced professors, particularly from the Academic Board of EBI and from the Faculty of Frankfurt School, as well as selected lecturers are particularly suitable in terms of subject matter and didactics.
Study Model
For working professionals
This program follows a flexible, blended model of study, which allows students to continue working full-time along with their studies. Students will attend class in-person on the FS Campus one weekend each month while also participating in three online evening courses each week for the remaining three weeks of the month.
Ideal Students
Ideal Candidates
Ideal candidates for the EBI Master in EU Banking and Financial Regulation are young professionals with a first academic degree in the areas of law, economics, business administration, or similar fields. Optimally, students would have at least one year of experience in the field of law. Candidates without experience in law are welcome to apply. However, they must take a pre-course with relevant law content (which will be offered by the EBI and Frankfurt School before starting the program).
Examples of suitable professional profiles are current and future employees in:
central banks as well as supervisory, regulatory and resolution authorities
banks, securities-investment firms, investment funds managers and insurance companies in the field of supervisory law/compliance
auditing and consulting firms with auditing or project activities in supervisory law
legal firms specialising in financial regulation
Scholarships and Funding
Financing
An investment in your future
Your studies are a direct investment in your professional future. As a business school of international standing, we offer you not only the best study conditions but also very good career prospects. In order to ensure the high quality of our teaching and research, we also expect commitment and the highest willingness to perform from our students. Financing your studies should be planned with a long-term perspective, and there are payment plans available to help you achieve your goals. Therefore, take advantage of our offer and let us advise you personally at an early stage.
Curriculum
The EBI Master of EU Banking & Financial Regulation curriculum consists of eight mandatory modules and two mandatory elective modules. In their last semester, students will gain hands-on work experience through an internship in their particular field of interest. The program concludes with a Master's Thesis, where students apply the knowledge gained throughout their studies.
Semester 1
Basic Elements of Financial Regulation and Accounting
Institutional Aspects of Financial Regulation
EU Banking Regulation I: General Aspects
EU Capital Markets Regulation I: General Aspects
ESG in the Financial System
Semester 2
Central Banking Policies (other than Prudential Supervision)
EU Banking Regulation II: Specific Aspects
EU Capital Markets Regulation II: Specific Aspects
Elective 1
Elective 2
Semester 3
Career Opportunities
Career Services & FS Network
Our exclusive corporate connections and strong Alumni network allow you to build a professional network crucial for developing your international career. Our Careers Services team will support you with individual consultations on career development that are based on your interest and career goals. This service along with our regular guest lectures, access to a wide range of career events, onsite in Frankfurt, Europe-wide, or online, sets graduates up for long-term professional success.