Master of Laws (LLM) in International Construction Law
Home ›
LLM ›
Master of Laws (LLM) in International Construction Law
Program Description
Academic study with a strong practical dimension, including input from high profile construction law practitioners.
Learn about Contract Law, Dispute Resolution, Procurement and much more from leading UK Construction Law Practitioners and academics.
Course Overview
The construction industry is by far one of the largest industries worldwide. Day-to-day construction issues are changing and require greater legal understanding. It has become imperative for professionals such as lawyers, architects and engineers in the industry to obtain specialised legal education to deal with increasing legal issues.
For example, even before the project development and contract award phase, legal implications need to be considered together with economic and technical aspects. Understanding the complex legal framework is indispensable when negotiating contracts with participants in a construction project. Thus contractors, engineers and suppliers who were traditionally not involved in legal matters are now expected to deal with contracts drafting, negotiation and implementation.
From the first briefing with the design team until the completion of the construction project, numerous legal aspects must be considered, including design obligations of parties, completion, claims management and dispute resolution. Legal matters become particularly complicated in construction projects when participants are from different countries as the contractual relationships may be subject to differing legal systems. These are but a few examples of the complexities which professionals will most likely have to manage, hence the need for a specialised programme on international construction law bringing practise and theory together in the international construction industry.
Course Structure
The course commences with an induction weekend in Leicester which takes place on 11th-12th September 2020, and the Core Module, (worth 30 credits) is then studied from September 2020 through to the end of December 2020 and is assessed by written coursework.
From January to December 2021, students study the next four 15 credit modules (giving a total of 90 credits for the first year of study).
In the second year, January to December 2022, students study the final two 15 credit modules and write a 15,000 word dissertation on a topic of their choice on a legal issue within the context of construction law.
Module Choices
Students will all study the Core Module and will then specialise by choosing from the optional modules listed below.
Core Module
Introduction to Law and Legal Processes
Optional Modules
Construction Contracts – Operation and Administration
Real Estate Law
International Dispute Resolution
Sustainability and Environmental Issues
Procurement
Construction Law Management
Ideal For
The course is suitable for practising lawyers in the built environment and construction industry professionals, specifically:
Legal professionals:
Arbitrators
Solicitors
General Counsel
In-house legal professionals
Lawyers in Private Practice
Barristers
Construction professionals:
Risk Managers
Building surveyors
Commercial positions in construction eg: business development
Contract managers
Architects
Engineers
Planning Managers
Procurement and Purchasing managers
Project Managers
Quantity surveyors
CEOs
Managing Directors
The Accelerated Route
Students can undertake to do the course following the Accelerated Route and complete their LLM in 15 months. Students will enrol in September 2020 along with the other students on the programme and study the Core Module until the end of December 2020. Accelerated Route students will then undertake to study all of their modules and write their dissertation within the remaining 12 months (January to December 2021).
This is a very intensive but rewarding route and successful students will graduate with their LLM at the end of 15 months. Accelerated Route students are supported through the allocation of a special director of studies who will provide additional support and advice during their studies.
Why This Course?
Extend and develop your understanding of the law relating to the core aspects of international construction practice, dispute settlement, procurement and sustainability.
Provide opportunities for you to gain an understanding of a range of global issues affecting construction law and practice.
Gain knowledge, understanding and the requisite skills in preparation for employment in international construction legal practice and commercial organisations both in the UK and abroad.
Undertake extensive independent research and discussion in the context of workshops designed to encourage the development of critical analytical and reflective skills.
Participate actively in discussion with your tutors and peers to maximise your experience on the course.
Last updated Jan 2020
About the School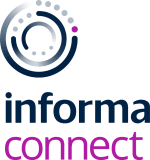 We are born out of Informa's rich history in enhancing individuals and businesses with knowledge. Our learning solutions equip professionals with the capabilities and network they need to progress and ... Read More
We are born out of Informa's rich history in enhancing individuals and businesses with knowledge. Our learning solutions equip professionals with the capabilities and network they need to progress and drive performance.
Read less