LLM in Transnational Business Practice
Home ›
LLM ›
LLM in Transnational Business Practice
Read more about this program on the institution's website
Program Description
The LLM in Transnational Business Practice trains lawyers to practice in the field of international business law. The degree further prepares lawyers for a career in the global economy.
A program highlight is an access to the McGeorge Global Center for Business & Development, which stands at the interface between the global economy and the legal profession. The Global Center facilitates scholarship and curricular innovation and hosts a number of international events every year.
Program Highlights
Obtain practical experience.
Enjoy classes with JD students.
Benefit from faculty expertise in the international law field
Work with the Director of Graduate & International Programs to tailor your course selection to meet your career goals
Have access to McGeorge's broad base of alumni who work in international law firms in more than 40 countries
Join a community of law students, McGeorge faculty, and alumni, and receive special assistance in adjusting to student life in the United States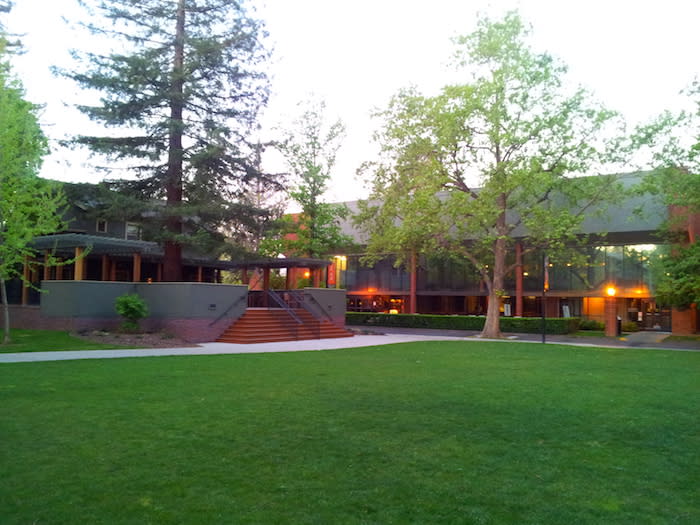 Curriculum
Our 24-unit LLM program has two required courses, (1) a substantive course: Transnational Litigation or International Business Transactions; and (2) LLM Legal Writing, Research, and Analysis for those trained in law outside of the United States, which is tailored to introduce students to common law courts, sources, legal reasoning, techniques of legal research and writing. The remaining course units can be customized to meet your individual career goals.
You have the option to complete an externship for credit with an international law firm, or to engage in advanced scholarship by pursuing a Master's Thesis or Directed Research Project.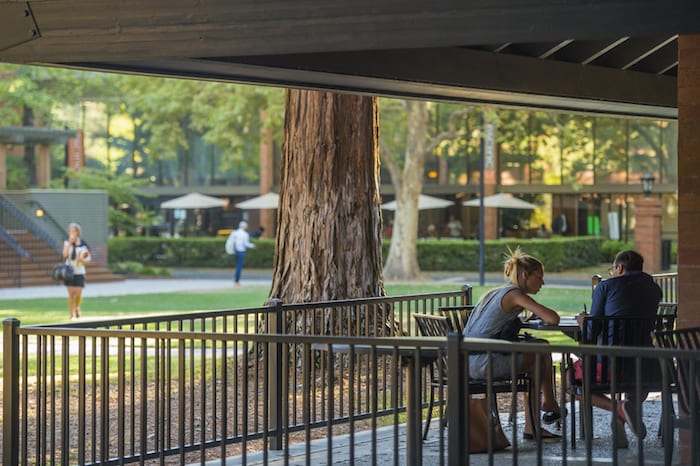 LLM Transnational Business Practice Courses
You may tailor the rest of your academic studies by choosing from a variety of elective courses in substantive areas of U.S. Domestic Business Law and International Law. The director of the Graduate Programs will personally meet with you to go over your academic study plan.
Candidates may also be permitted to enroll in other elective courses relevant to transnational business practice not listed above. Note: Not all electives listed above are offered in every academic year.
Elective Courses
Business Associations, 4 Units
Business Transactions: The Art of the Deal, 2 Units
Commercial Law, 3 Units
Conflict of Laws, 3 Units
Contracts, 4 Units
Copyright Law, 2 Units
Corrupt Foreign Practices, 1 Unit
Directed Research, Graduate Level, 1 or 2 Unit(s)
Employment Law, 3 Units
European Union Law, 1 or 3 Unit(s)
Federal Income Taxation, 3 Units
Federal Securities Regulation, 3 Units
Foreign Investment and Development, 3 Units
Immigration Law and Policy, 3 Units
International and Foreign Legal Research, 2 Units
International Banking, 2 Units
International Business Transactions, 3 Units
International Arbitration, 3 Units
International Economic Law, 3 Units
International Negotiations, 2 Units
International Trade — Public Aspects, 3 Units
Masters Thesis, 3 to 6 Units
Mediation, 3 Units
Negotiation and Settlements Seminar, 2 or 3 Units
Patent Law, 3 Units
Public International Law, 3 Units
Sales of Goods, 3 Units
Survey of Intellectual Property Law, 3 Units
Taxation of Corporations and Shareholders, 3 Units
Taxation of Partnerships and S Corporations, 3 Units
Trademark Law, 2 Units
U.S. & International Sale of Goods, 2 Units
U.S. Antitrust & International Competition Law, 2 Units
U.S. Taxation of International Transactions, 3 Units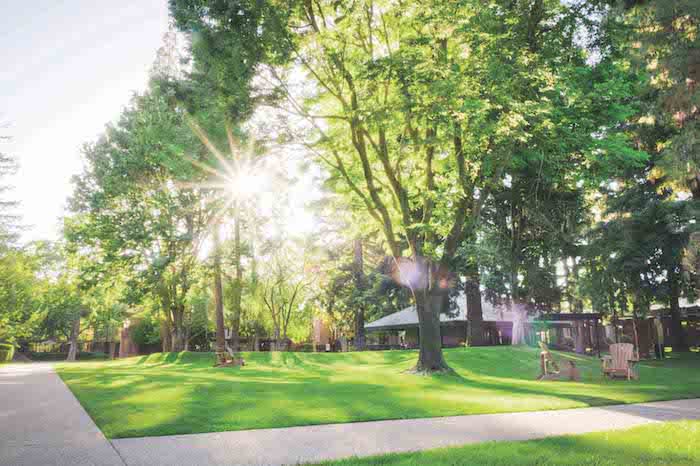 Student Testimonial
"The Transnational Business Practice LLM was a wonderful experience for me, both academically and career-wise and, by giving me the opportunity to build strong and lasting relationships. The program prepared me for a number of career paths and provided me with the unique opportunity of interning with an international law firm in Phoenix. I am happy to say that the program exceeded my expectations and has been instrumental in my professional development." — Yanying Li, '09, Assistant Legal Counsel at the Permanent Court of Arbitration in The Hague
LLM Program Application Requirements
To be eligible to apply to one of our LLM programs, the applicant must present evidence of:
Graduation from a school of law approved by the American Bar Association; or
Admission to the Bar in a foreign jurisdiction, or of a state in the United States; or
Graduation from a faculty of law in a foreign country whose educational authority has authorized that faculty to issue degrees in law.
Applications now open for Spring (January) and Fall (August) 2019.
LLM Application Checklist
The application fee will be waived upon request for all LLM applicants. To receive a code for an application fee waiver, please contact graduatelaw@pacific.edu.
Applicants must submit the following documents via the online application system, GradCAS. Note: Application materials in languages other than English must be accompanied by certified English translations.:
Official transcript(s) from all universities and colleges attended

Transcripts may be ordered through the GradCAS system, or send directly to us by post.
International applicants must submit an official English translation or certified evaluation of an official transcript from each undergraduate and graduate school attended.
For applicants from countries in which a university will only release official transcripts to the student, the applicant may submit a photocopy if a notary or other official third party certifies that the photocopy is a true and correct copy of the original document.

Resume or curriculum vitae

Please submit a current resume or curriculum vitae.

Personal statement — Statements should address the following:

Relevant professional experience
Reason for application to the LLM program
Any additional significant information

Two letters of recommendation

Letters of recommendation should be from academic or professional sources.
Contact information for recommenders can be entered in the GradCAS system, or letters may be sent directly to Graduate Law Admissions (see address in the "Contact Us" box on this page).

For non-native English speakers, proof of English proficiency:

Receipt of an undergraduate or graduate degree from an English language institution
Multi-year employment in a position which English is the primary language of communication; or
A minimum test score of 88 (Internet-based) on the Test of English as a Foreign Language (TOEFL), or 6.5 on the International English Language Testing System (IELTS)
Note: The F-1 student visa process may take two to three months.
Note to all applicants: Working with an agent will not affect your chances of acceptance and scholarship. All applicants should disclose in their application materials if they are working with an agent.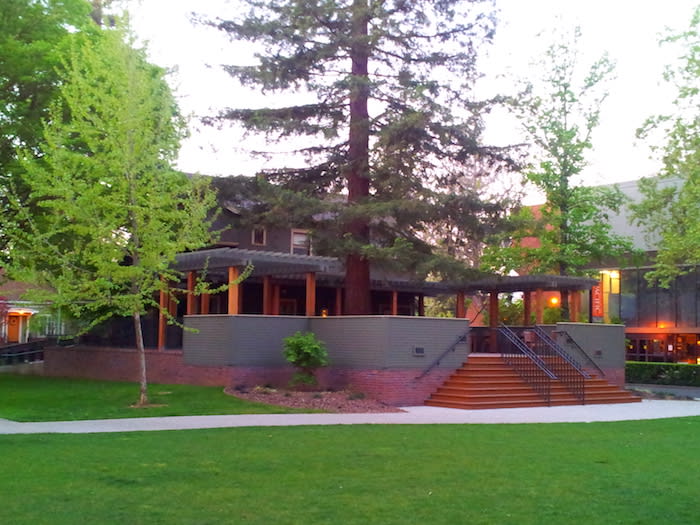 Last updated Oct 2020
About the School
McGeorge educates lawyers for large and small law firms, government agencies and corporate legal departments in California, across the United States, and around the world. This has been our hallmark s ... Read More
McGeorge educates lawyers for large and small law firms, government agencies and corporate legal departments in California, across the United States, and around the world. This has been our hallmark since 1924 and is truer today than ever before. As the world grows smaller yet more complex, McGeorge responds by rigorously training our students for leadership positions in the global economy of the 21st century.
Read less