close
Filters
See Results
Distance learning LLBs in Business Law Studies in Friedrichshafen Germany 2021
Distance learning Bachelor of Laws (LLB) in Business Law Studies in Friedrichshafen in Germany
1

Results in Business Law Studies, Friedrichshafen, Distance learning
format_list_bulleted Filters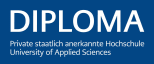 Bad Sooden-Allendorf, Germany +23 More
The study of business law can be completed at the nationwide DIPLOMA study centers as part-time distance learning or as full-time classroom study at the Bad Sooden-Allendorf l ... +
The study of business law can be completed at the nationwide DIPLOMA study centers as part-time distance learning or as full-time classroom study at the Bad Sooden-Allendorf location with the state-recognized Bachelor's degree.
-
TIP! If you represent a school and want to add your programs to our listings, contact us here
Related fields of study
Earn a scholarship worth up to US$10,000
Discover the options our scholarship can give you.