Program Description
Accredited by: Law Society of Scotland
This programme, the first of its kind in Scotland, has been developed in response to the growth of legal regulation across all sectors, and the corresponding need for business organizations to meet their compliance requirements.
Recent events, including the global financial crisis and more recently the 'Brexit' vote, have highlighted the uncertain and expanding range and degree of risk facing business, and so have highlighted the need for expertise on business and legal risk. Thus, there is an increasing expectation on lawyers to be pro-active in the prediction and prevention of unethical as well as unlawful behavior across all areas of society.
The main aim of the programme, accredited by the Law Society of Scotland, is to equip you with the legal knowledge, skills, values, and attitudes necessary to a career in the provision of business and legal risk-focused expertise, either as an independent solicitor, a lawyer or as a risk professional within an organisation.
You'll gain fundamental knowledge of the legal system and law of Scotland, combining law training with studies in business and legal risk management. Many graduates will go on to take the Diploma in Professional Legal Practice (PEAT1), which is the next stage for those who wish to qualify as a solicitor.
Your career
Graduates may expect to pursue careers in commerce and industry, banking and insurance, management and administration, government services, legal professional and advisory services etc, as well as in the growing consultancy sector. Alternatively, graduates may pursue careers within the legal profession as specialists in providing services associated with risk generally and legal risk in particular.
What you will study
Year 1
Introduction to Legal Systems and Study, Criminal Law, and Evidence, Public Law, Scots Law: Human Rights, The State and Accountability, Obligations, Trusts, Succession and Family Law
Year 2
Commercial Law, Skills for Legal Employment, EU Law, Law for the Built and Natural Environment, Contemporary Issues in Risk Management
Year 3
Jurisprudence and Social Theory, Managing Ethics Compliance and Conduct Risk, Business Continuity Management, and Planning, choice of two Law options and one Risk module
Year 4
Honours Dissertation combined with choice of two Law options and two Risk modules
Entry requirements
All entry requirements listed here should be used as a guide and represent the minimum required to be considered for entry. Applicants who are made a conditional offer of a place may be asked to achieve more than is stated.
Year 1
SQA Higher
AABBB including English plus Nat 5 Maths at C
A Level
BBB including English/Law PLUS GCSE Maths at C/4
ILC Higher
H1, H2, H2, H3, H3, including English at H2 or above PLUS Maths at O1
IB Diploma
28 points must include English and Maths
BTEC
Level 3 Extended Diploma in a relevant subject at DDM PLUS A Level English/Law at B PLUS GCSE Maths at C/4
English Language
Applicants whose first language is not English will normally be required to hold IELTS of overall 7.0 with 6.5 in each element or equivalent.
Additional Information
Other academic and vocational qualifications
Each application to GCU is considered on an individual basis. If you do not have the typical academic entry qualifications, but can demonstrate relevant work experience and/or credits from recognized professional bodies, you may be eligible to enter this course via the University's Recognition of Prior Learning scheme.
International Pathways
If you do not meet the English language requirements, you may be eligible for the English for University Study programme.
Fees and funding
The tuition fees you pay are mostly determined by your fee status. What is my student fee status?
Tuition fees 2018/19
Home: £1820
RUK: £9250*
EU: £1820
International: £11,500
*Total tuition fees for RUK students completing a three or four-year degree are capped at £27,750. Specific fees are subject to confirmation by the Scottish Government and may change once confirmed.
If you commence your studies in September 2018 or January 2019, these are the annual or module fees that apply to the duration of your course; however, fees are subject to change. For full details on how fees may change read our fees and refund policy.
Additional costs
In addition to course tuition fees, you may encounter additional costs during your time at University.
Scholarships
We provide high-quality education for a fair price; as the University for the Common Good, we are committed to offering accessible higher education for talented students by keeping our tuition fees low and providing a generous scholarship package of over £2.5 million per year.
If you have any questions or inquiries regarding scholarships available for 2018/19, please feel free to contact the student inquiries team.
International student start dates
For new international students, orientation events start on 15 September 2017. This extra time is specifically designed to assist new international students in settling into the UK and GCU prior to the start of general student induction and teaching.
There will be a whole host of fun and informative activities taking place during this period, including campus and city tours, as well as welcome events where you can meet other international students.
Assessment methods
Our learning and teaching strategy aims to equip our students with the knowledge, skills, and attributes to operate as flexible, independent lifelong learners while developing and embedding innovative and relevant learning and teaching based on sound research and scholarship.
We use a wide variety of assessment techniques across the degree, some of which are specifically designed to enhance the skills our students will need for the workplace. For example, mock courtroom exercises are adopted across a number of modules as is drafting a variety of legal documentation. We also film our students undertaking mock client interviews.
Teaching methods
The different learning and teaching methods we use are designed to ensure that the programme is both vocationally relevant and academically challenging. A wide range of methods is used including mooting, which uses a dedicated room where students' performances can be filmed and analyzed.
We develop the digital literacy of our students; in the Skills for Legal Employment module, students are given the opportunity to engage in collaborative research supported by social bookmarking applications or to explore the use of Twitter to enhance their learning experience. Innovative modules such as Mooting and Mediation and Legal Skills also form part of the curriculum.
Our students have the opportunity to undertake credit-bearing work experience through our Professional Links module. They also have the chance to take part in the Student Law Society Mooting Competition, which takes place in our dedicated moot room. The final of this competition is held in an actual courtroom in Glasgow before a practicing judge.
We offer employability sessions within modules and as bespoke sessions in conjunction with the Student Law Society. Sessions include: Winning CVs and Applications for Law Students, Obtaining a Traineeship and Impress at Interview for Law Students.
Last updated Jan 2018
About the School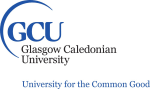 Corporate responsibility and sustainability are fundamental concerns for every organisation. The Glasgow School for Business and Society seeks to address the complex challenges of the global economy, ... Read More
Corporate responsibility and sustainability are fundamental concerns for every organisation. The Glasgow School for Business and Society seeks to address the complex challenges of the global economy, while delivering social benefit to local and global communities.
Read less